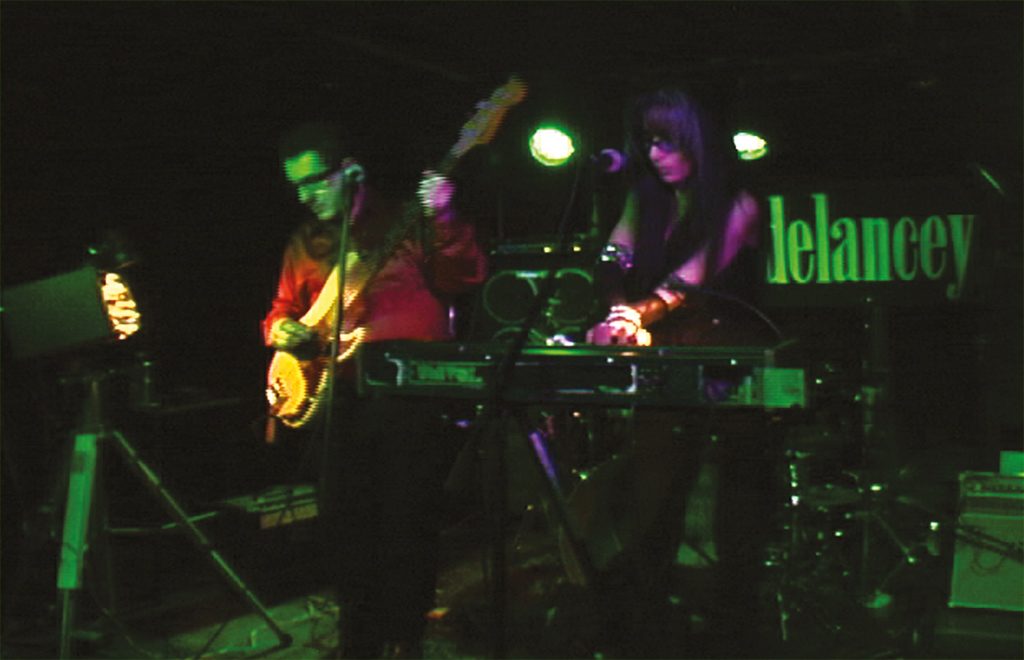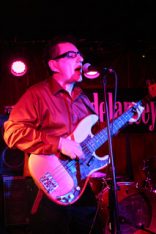 October 28, 2010; Comateens Nicholas West and Lyn T. Byrd, supported by guitarist Mitro Valsamis, reunite and perform a short set of Comateens early material at the Mudd Club's 30th anniversary reunion bash, held at the Delancey Lounge nightclub in downtown NYC.
Comateens were regulars at the iconic Mudd Club venue, along with other legendary '80s New York art bands. They were joined this night by; Bush Tetras, Walter Steding, John Kelly, Phoebe Legere, Richard Lloyd, Lisa Lost, Marilyn, Sic F*cks, 3 Teens Kill 4, Tina Peel, Ann Magnuson and the fabulous Joey Arias.
These acts reconvened for one not-to-be-missed night along with many more of their artistic alumni, and an appreciative audience packed with many diehard fans and adventurous newbies. With so many familiar faces, it was a party to remember.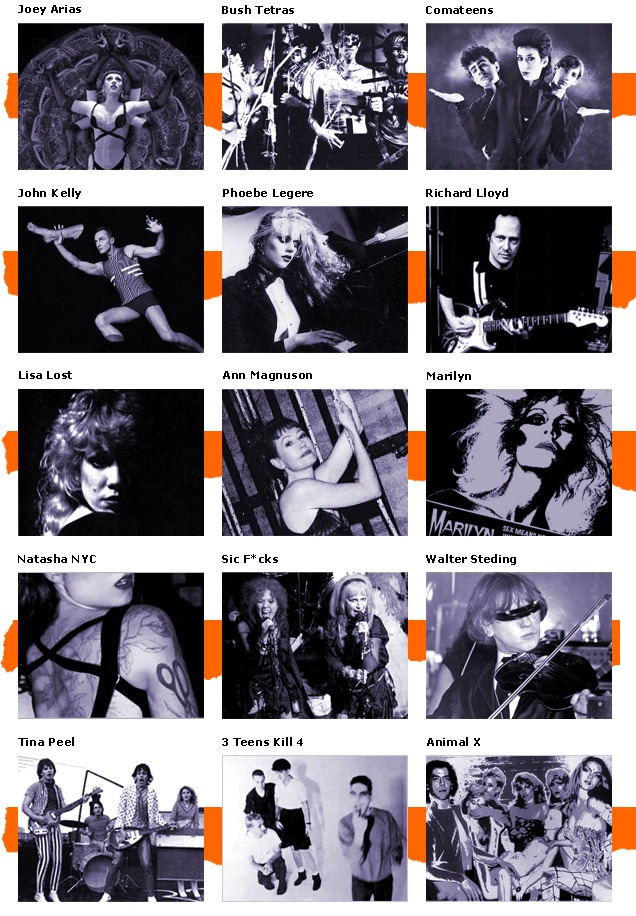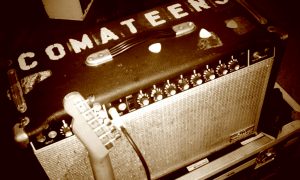 When Comateens were contacted about performing, by Tesssie Chua who organized the event, they had not played together for almost twenty years, and had no guitarist since the passing of Oliver North.  A plan was made to perform some of their early hits using a monophonic keyboard, and as they had started out, playing with their beloved "Rolly" a Roland CR-78 Compu-Rhythm drum machine. They still needed a rhythm guitarist and Mitro Valsamis a fellow Bronx Science attendee and a close friend of Oliver's graciously volunteered.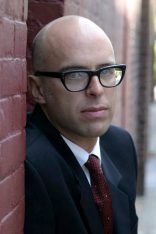 Mitro, like Oliver, had been a guitarist since high school, performing with a number of bands, including a punk band out of New York City in the '90s called Trick Babys. and in the 2000s with punk-soul band Mighty Fine. He knew all about Oliver's demanding and brilliant guitar work, felt he could do the style justice and spent the next few months practicing. In addition to being an excellent guitarist Mitro was an olympic-level fencer, a two-time national fencing champion in the Cadet Sabre division, and then coach at the Brooklyn Bridge Fencing Club. Oliver's aggressive playing style is particularly demanding for any guitarist, and the strains of practicing while also fencing, lead to Mitro having to wear an elbow brace to mitigate the physical strain. It was all worth it, and on reunion night he gave an excellent performance on Comateens classics.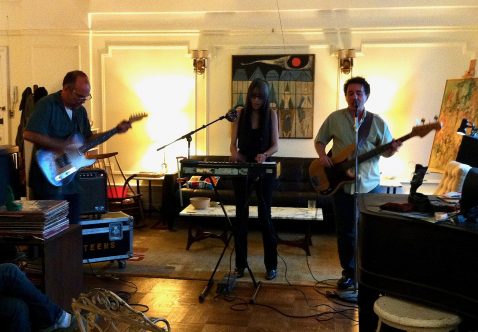 Late in September a final rehearsal was held at Nic's upper-west-side apartment, with a small audience of close friends.
Below is an excerpt from an article in the New York Post in 2010, that gives more information about the late 20th downtown century scene that revolved around this NYC TriBeCa club, an important venue for underground music and counterculture events.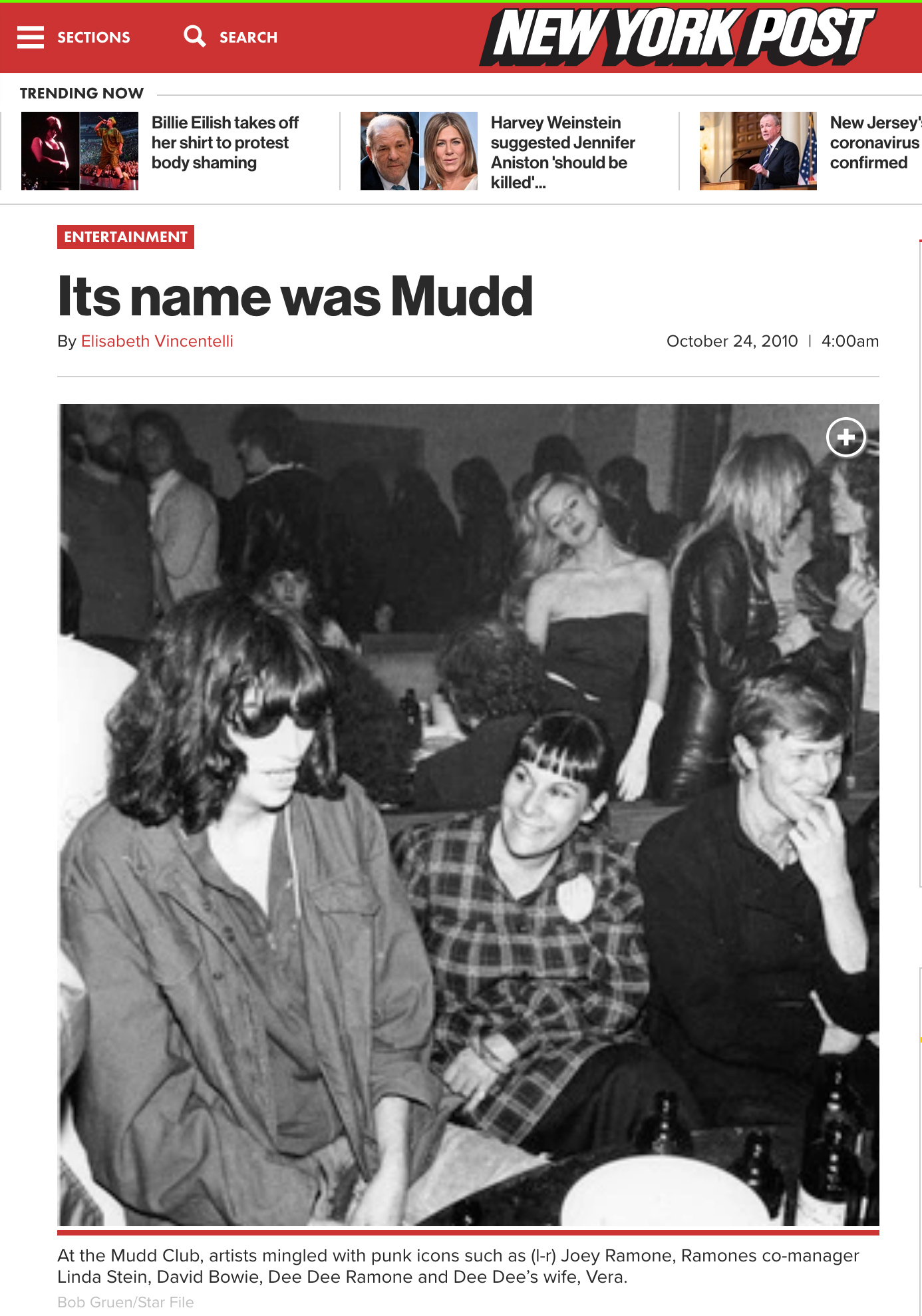 Its name was Mudd
By Elisabeth Vincentelli, New York Post, October 24, 2010 | 4:00am
Save for name checks in songs by the Ramones, Talking Heads and Nina Hagen, the Mudd Club may well be the best New York venue you've never heard about. While CBGB and Max's Kansas City have been lionized, Mudd Club and its contemporary, Club 57, played a key role in late-'70s/early-'80s New York.
In addition to nurturing seminal local bands, they helped launch the careers of painters Jean-Michel Basquiat, Keith Haring and Kenny Scharf, performance artists John Kelly and Joey Arias, and filmmaker Vincent Gallo.
Several alumni will attend a reunion party at the Delancey Lounge on Thursday, organized by Tessie Chua — who, back then, often performed dressed as a giant cockroach.
"It was more arty, more fashion, more glamour than CBGB's or Max's," says Lyn Byrd of the Comateens, which is re-forming for the event. "It was the heroin-chic place — it was packed with that drug."
The multi-floored Mudd Club, at 77 White Street in TriBeCa, was self-consciously edgy. It had a door policy, of sorts. Employee Anne Lilja (then Gustafsson) created exclusive laminated cards that were sent to people who founder Steve Mass wanted inside. "I guess we were pretty arrogant, but then again, we were the scene," she says.
This was countered by a sense of wild freedom. The venue cultivated an anything-goes attitude and presented acts ranging from Fab 5 Freddy to William Burroughs, along with a nonstop flow of parties.
Club 57, in a tiny Polish church's basement on St. Marks Place, was the more rambunctious, campier sibling. It became famous for its Monster Movie Club and goofy theme parties like "Putt-Putt Reggae Night" and "The Model World of Glue."
"There wasn't much difference in our minds between musicians, artists, performers," says Scharf. "I'm known as a visual artist, but I used to perform back then, singing and dancing and all that crazy stuff."
The scene was devastated by overdoses, hepatitis C and AIDS, but its survivors have no regrets. "Every day was different," recalls photographer Marcia Resnick. "But you could trust it to be cool. Always cool."
And if CBGB hogs all the glory now, that may be because the Mudd Club scene never wanted it.
"There was an anti-branding mentality behind them," says Club 57 manager Ann Magnuson, an artist and musician who went on to become a Hollywood character actress. "It was a spirit of counterculture, with an emphasis on counter."