10/10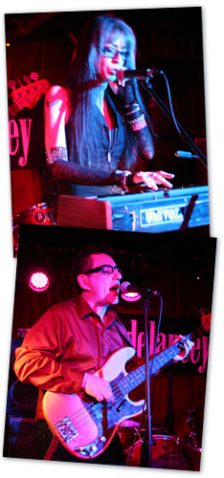 On October 28, 2010, a three- person version of Comateens featuring Nick West and Lyn Byrd with guitarist Mitro Valsamis had a blast performing their original sets during the 30th anniversary Mudd Club reunion at New York's Delancey Lounge nightclub.
Comateens; Nicholas West and Lyn Byrd, supported by guitarist Mitro Valsamis, reunited and performed a short set of Comateens early material at the Mudd Club's 30th anniversary bash held at the Delancy Lounge in downtown NYC, October 28, 2010.
Comateens were regulars at the iconic downtown venue, along with other ledgendary '80s New York art bands.  They were joined this night by; John Kelly, Phoebe Legere, Richard Lloyd, Lisa Lost, Marilyn, Sic F*cks, Bush Tetras, 3 Teens Kill 4, Walter Steding, Tina Peel, Ann Magnuson and the fabulous Joey Arias.
01/11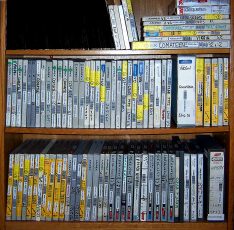 Comateens have finally received the physical master tapes for their albums and remixes, after lengthy negotiations with ???.  via international shipper ?? for the #?&#??? albums, all safely stored since they were completed in 198? in the climate-controled vaults of ??? in ???
07/15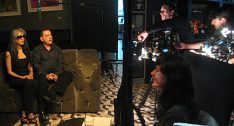 Nicholas West and Lyn Byrd met director Antoine Carlier and his crew at a New York City boutique hotel located in Soho to be interviewed for the documentary feature; Etienne Daho, un itinéraire pop moderne. The Comateens and Etienne, started their recording careers in the same period, shared managers and labels over the years, and have been associates friends and collaborators ever since. Nic holas and Lyn were happy to share their insights and memories for the production.
09/18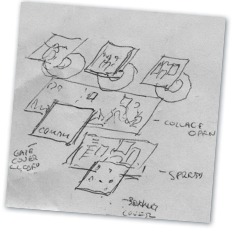 Begin working with Tricatel,  a small label in Paris towards producing a deluxe reissue of Comateens first three albums. Nicholas West will oversee selecting,  digitizing and remastering all the material, and Lyn Byrd will restore graphics, and design and produce the physical package.
10/19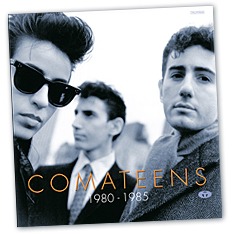 Reissue release of the bands three albums in a deluxe triple gatefold vinyl set, the first exhibit in Tricatel's new "Imaginary Museum." The package includes; cover photos from renowned rock photographer Kevin Cummins, three high-quality vinyl discs with new labels and inner sleeves that are repros of the original album art, a Comateens timeline collage and an 8-page booklet with archival photos and commentary by Laurent Chalumeau and Jean-Éric Perrin.
10/19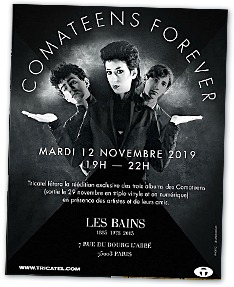 Comateens Forever, an intimate reissue release party staged by Tricatel at the ledgendary Les Bains in Paris, for the music industry, friends and fans. It was great to see so many familiar faces from long ago, many who have helped Comateens along the way, such as Etienne Daho, Jean Eric Perrin and Laurant chalemont. Nicholas and Lyn were happy to mingle, take photos and sign records for their die-hard fans.
10/19 
Comateens joined French pop star Etienne Daho on stage during his Eden concert on November 11, 2019, for a final encore at the Paris Philharmonie, to perform Daho's new dance club-remix of Comateens big 1983 hit, Get Off My Case. The supprise appearance of Comateens, their first performance in Paris in 29 years, was enthusiastically received by the 2,000 Daho fans in attendance in the hall's Grand Salon.
04/20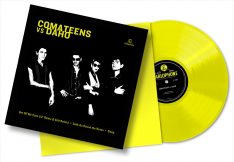 Release of a 12″ EP, largely recorded at Olympic Studios in London, during the sessions for Etienne Daho's 1996 release of Eden. Etienne, Lyn and Nicholas recorded a cover of the classic, Sally Go Round The Roses as a round, and Nicholas played bass, and along with Lyn sang backing vocals on another of West's compositions, Sleep. In addition Etienne directed a club-remix of Comateens hit Get Off My Case to be produced by FABIAN WALTMAN.