Everyone loves schwag, and from the very beginning the Comateens produced memorable promo items to garner attention for the group.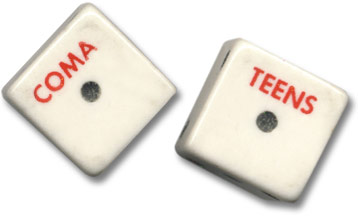 The official Coma-dice, with the group's name split across the "snake eyes" face of each die, a very popular item.


Small lapel buttons produced by record companies, without the approval of the band, and keyed to various song releases.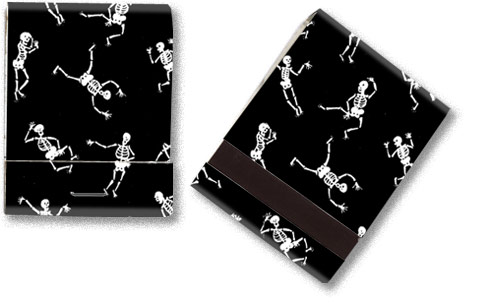 The group's signature dancing Skellington design matchbooks. Each one was rubber cemented by a band member, onto blank white matchbooks, a somewhat flammable item, but a big favorite.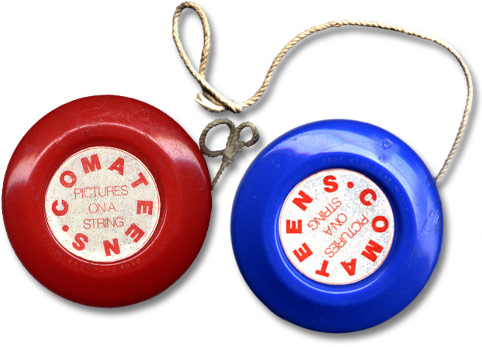 Pictures on a String yo-yos. First suggested by their management, the band thought it was so simplistic and generally such a stupid idea for a promo, that they loved it.