WARRING ABBOTT
1984
Shot for the band's publicity use.
[smartslider3 slider=7]
© Copyright 1984 Warring Abbott


CHUCK BARAN
1978
Shot for the band's publicity use.
[smartslider3 slider=8]
© Copyright 1978 Chuck Baran


AXEL BAUMBACH
1987
Shot for the band's publicity use.
[smartslider3 slider=12]



1990
Shot for documenting a new look for touring in support of West & Byrd.
[smartslider3 slider=11]
© Copyright 1987 & 1990 Axel Baumbach


LAURENT BOLOGNINI
1981
Shot for the band's publicity use.
[smartslider3 slider=9]
© Copyright 1981 Laurent Bolognini



STEPHANIE CHERNIKOWSKI
1982
Shot for the band's publicity use.
[smartslider3 slider=13]
© Copyright 1981 Stephanie Chernikowski


KEVIN CUMMINS
1983
Shot for the band's publicity use.
[smartslider3 slider=2]
© Copyright 1983 Kevin Cummins


GEORGE HASS
1979
Shot for the band's publicity use.
[smartslider3 slider=14]
© Copyright 1979 George Haas


MIKE LAYE
1982
Shot for the band's publicity use.
[smartslider3 slider=15]
© Copyright 1982 Mike Laye


YOURI LENQUETTE
1982
Shot for the band's publicity use.
[smartslider3 slider=16]



1985
Shot for Don't Come Back singles sleeve.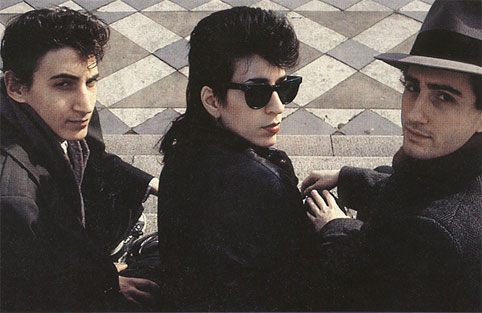 © Copyright 1982 & 1985 Youri Lenquette


LAURA LEVINE
1983
Shot for an article in "Rock & Folk" magazine.
[smartslider3 slider=18]
© Copyright 1983 Laura Levine


MONDINO
1981
Shot for the covers of the US release of the band's first album, Comateens.
[smartslider3 slider=19]
The fabulous Mondino arrived late sporting shades and a violin case. An Italian native, he spoke almost no English and said not a single word during the photo session; he gesticulated or physically moved the band around as he wanted. He later directed videos, many of them award-winning, for a stellar roster of recording artists, including; DAVID BOWIE, MADONNA, BJORK, LENNY KRAVITZ, PRINCE, BOY GEORGE, and TOM WAITS, to name a few.
© Copyright 1981 Mondino


LORI SKLAR
1984
Shot for Deal With It album.
[smartslider3 slider=23]
© Copyright 1984 Lori Sklar


JOE STEVENS
1981
Shot for the French release of the band's first album, Comateens.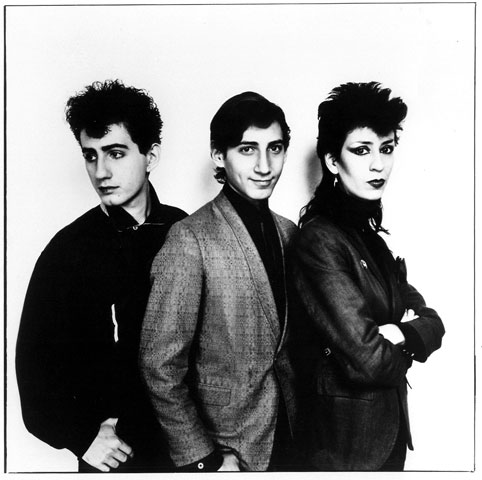 © Copyright 1981 Joe Stevens


VINCENT WARIN
1988
Shot for the sleeve of Don't Give Me Up from the West & Byrd album.
[smartslider3 slider=21]
© Copyright 1988 Vincent Warin


THOMI WROBLEWSKI
1983
Shot for the band's Pictures On A String album sleeve.
[smartslider3 slider=22]
© Copyright 1983 Thomi Wroblewski;