01/85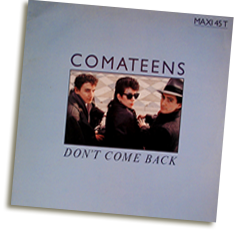 Release singles remixes of Don't Come Back and Nightmare.
 01/85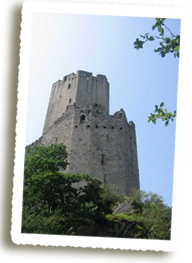 The band shoots a video for French TV of Don't Come Back. The production was shot at a castle in Alsace France, and involved Lyn performing with a large vulture on her shoulder as a prop. (If anyone has this video please contact us here.)
01/85


The band returned from their European tour, only to find out that the record label had failed to cover their rather extensive tour expenses, leaving them nearly penniless.
12/85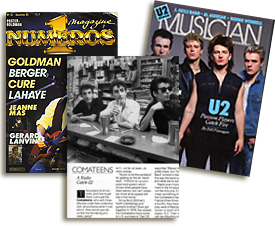 Articles about, and interviews with the Comateens appear in a variety of international publications, such as Video Rockstars, Musician and Spain's Numerous Uno.
06/86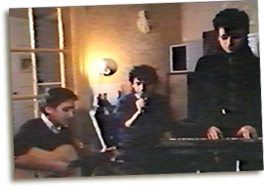 The band works for the next few months at Lyn's apartment and Comateens HQ on 180th Street in NYC. They write and make demos of the songs for their next album.
10/86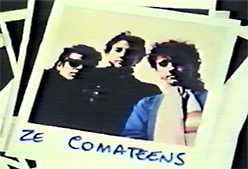 The Comateens do an interview with a Belgian TV crew at 180th Street. The segment would include short interviews on the roof of the Washington Heights building with Nic, Lyn and Oliver as well as an impromptu run-through of Winter, a song in development.
  10/86
Comateens shoot a video for their cover of Uptown on the roof of 180th Street, in the late afternoon sun. The spare performance with it's droning break-out solo by Oliver, is surrounded by vistas of the George Washington bridge, skyline and water towers.
06/87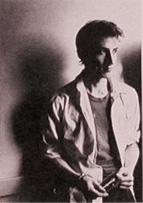 Oliver North, the brilliant lead guitarist for the Comateens and Nic's younger brother, unexpectedly passes away. Having lost their band mate and close friend, the future of the musical trio is seemingly at an end.
 10/87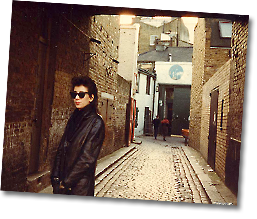 Surviving Comateens, Nic and Lyn decide to release the album they had been working on at the time of Oliver's death, because it featured songs he had written. They felt unable to continue as the Comateens, which was a trio and decided to move forward as a duo, West & Byrd. Lyn Byrd (above) outside the Virgin France offices in Paris, after signing the contract for West & Byrd.