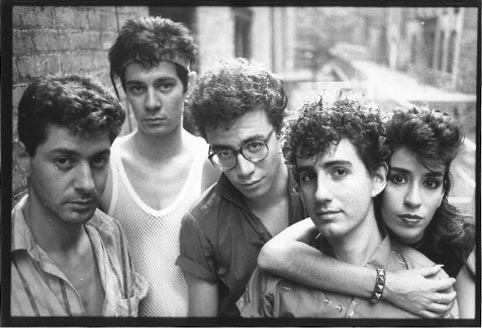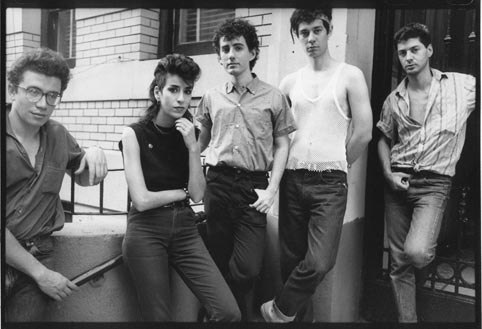 Hot Summer in NYC, hanging out on the stoop outside Lyn's 180 Street apartment. Having just arived, these three Frenchmen were somewhat physically ill, here they are joined by two Comateens, (top photo left to right) French pop star EITENNE DAHO, Music journalist JEAN-ERIC PERRIN affectionately known as JEP, manager FABRICE NATAF, NIC NORTH and LYN BYRD. Photos by DAVID AXEL BAUMBACH.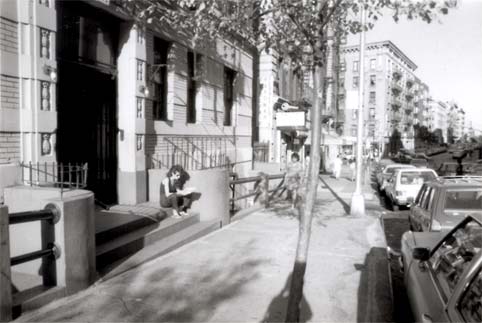 LYN sitting on the stoop outside her 180th Street apartment, just as she did as a child. She had grown-up on this block and took over the apartment after her parents moved out.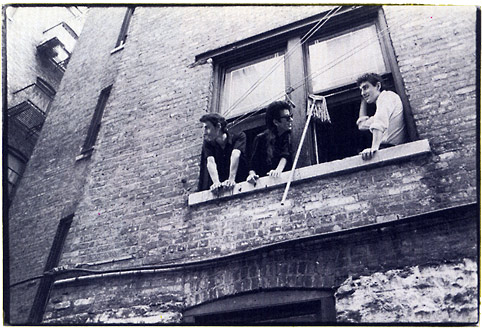 OLIVER, LYN and NIC peer out of the window of LYN's bedroom window, at the trash strewn alleyways, criss-crossed with clotheslines and a drainage ditch below.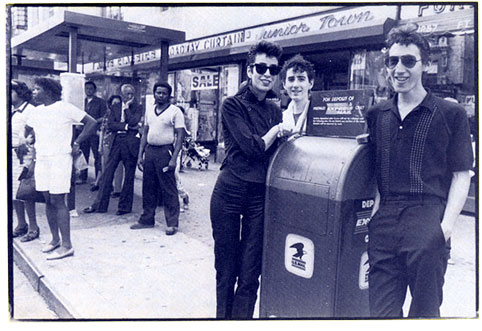 LYN, NIC and OLIVER in Manhattan's Washington Heights neighborhood, on Broadway between 180th and 181st street.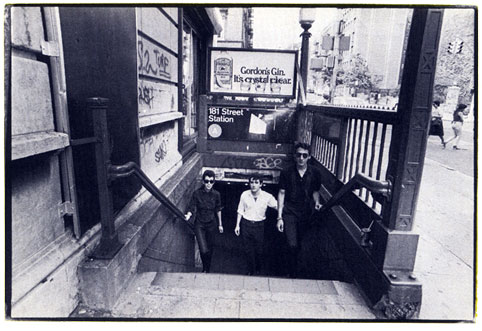 LYN, NIC and OLIVER emerge from the steamy 181st Street subway station in Manhattan's Washington Heights neighborhood.

OLIVER, NIC and LYN seated at the counter at the old soda shop on Fort Washington Avenue at 181st Street, in Manhattan's Washington Heights neighborhood. This store, which Lyn and her friends grew-up calling by the name "Feiner's", even though it had changed hands and been renamed many years before, made the best milkshakes. The old style soda shop was a favorite hang-out after school, for all the kids in the neighborhood.
These four Washington heights photos were taken by photographer LAURA LEVINE for Rock & Folk magazine article on the group, 1983.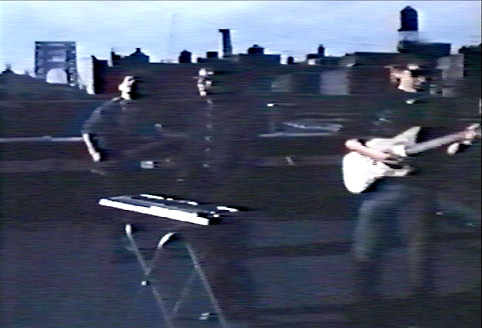 NIC, LYN and OLIVER perform the groups cover of Uptown for a Belgian TV crew, on the roof of LYN's 180th Street apartment building, 1986. The top of one of the towers of the George Washington Bridge can be seen at left, on the horizion.
Check out the video in the Media section.