02/84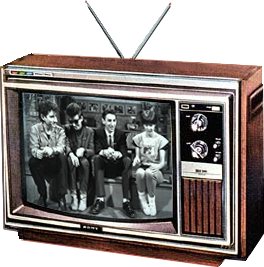 03/84


Comateens get great reviews of Pictures On A String in Trouser Press, and of their performance at DC's 930 Club in the Washington Post.
 03/84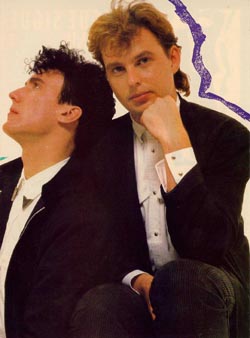 Go on East coast tour as opening act for OMD. Cities include; Washington DC, Philadelphia PA, Cedar Grove NJ, Baltimore MD, Detroit MI, Chicago IL, Madison & Milwaukee WI. Play in Pittsburgh PA, and Rochester NY, with Polyrock.
04/84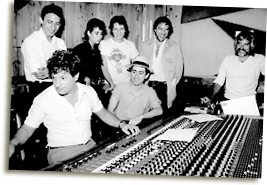 Record the album Deal With It at Criteria Studios in Miami with producer Peter Solley, (at the board), former memberof the band Procul Harum.
06/84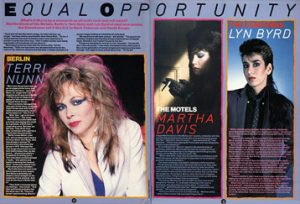 Article "Women In Rock" appears in Star Hits magazine, featuring Terri Nunn of Berlin, Martha Davis of the Motels and Lyn Byrd of the Comateens.
06/84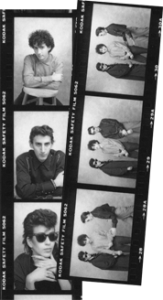 Publicity photo shoot in New York with photographer Waring Abbott.
 08/84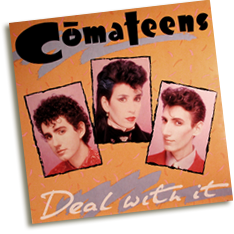 Release of the band's second album Deal With It, for Virgin Records, and now being distributed in the US by Mercury/Polygram.
09/84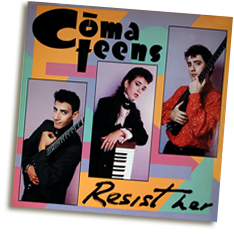 Release singles Resist Her and Deal With It.
09/84  
Comateens shoot the video for Resist Her, a story about a black & white society where all color is repressed by a totalitarian state. It was filmed using the '80s NYC West-side dance club Kamakazi as the set, and local kids as the club's rebellious, colorful patrons. Chuck Sabo, the Deal With It drummer, can be seen in this video.
09/84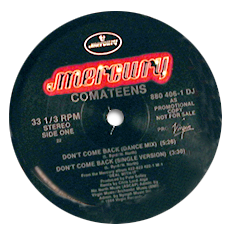 Remix Don't Come Back with legendary mixer/engineer Chris Lord-Alge at Unique Studios in NYC.
10/84 


Begin North American tour; drive across the continent at 80 mph, to make dates in Ontario, Toronto, Montrealin Canada. Continue touring in Hartford, Birmingham, Atlanta, Oklahoma City, Phoenix, LA, San Diego and San Francisco in the US.
 11/84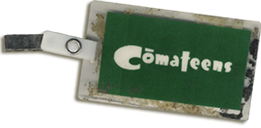 European tour starts; play London in England, Hamburg and Bochum in Germany, Paris, Brest, and Dax in France.
12/84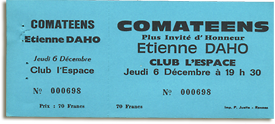 Continue touring France; play the Odeon in Montpellier, Bordaux, Perpignan, Toulouse, Tours, Lyon, Strasbourg, Play Club L'Espace in Paris with Etienne Daho as on-stage guest performer.