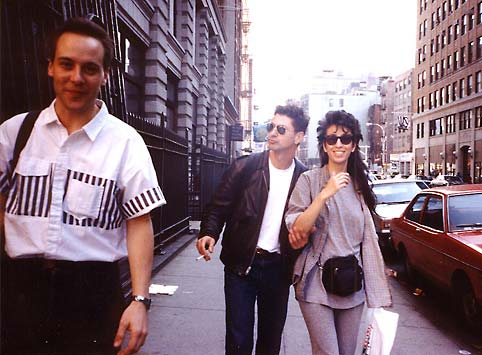 On the street in SOHO in NYC, 1989 with (left to right) FABRICE FRERE, ETIENNE DAHO and LYN BYRD.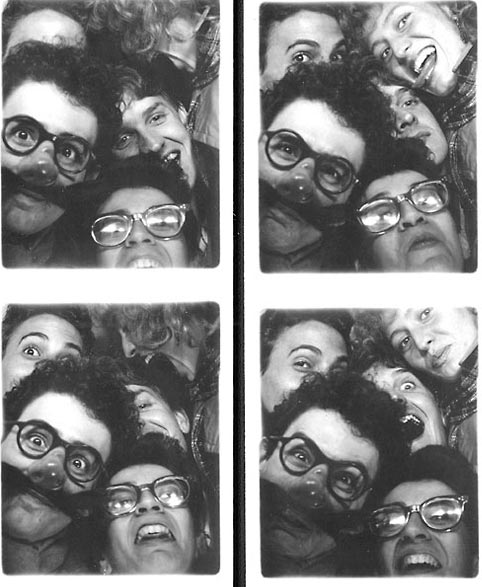 Silliness in a photo booth (top left, clockwise) OLIVER NORTH, BILLIE PAIGE, PETER LEAK, LYN BYRD, NIC NORTH.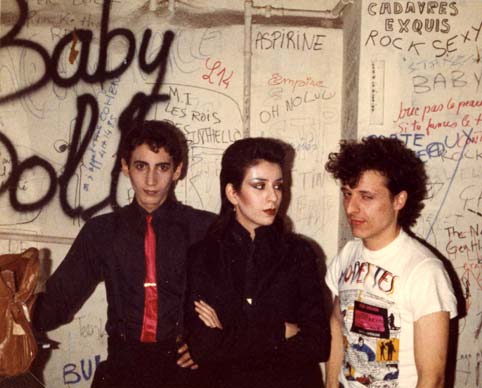 OLIVER and LYN backstage at the Rose Bon Bon club (the French equivalent of CBGB) with roadie LOUIS PRIMO, Paris 1981.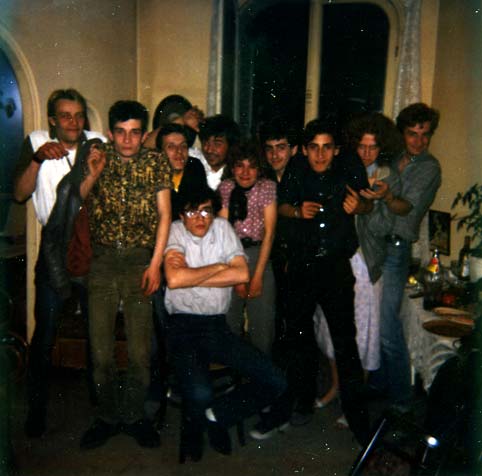 At the farewell party of what they called the "No Neck Tour", the crew and friends pose, Paris 1981. (left to right) ???, Bo Geste, Luis Primo, (front) Fabrice Nataf, Joe Cool, Nicole Saller, Nic North, Oliver North, ???, Chris Marlowe.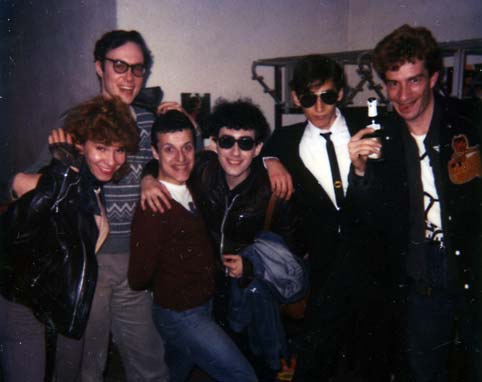 NIC and OLIVER (center) clowning with the crew of their first European tour (left to right): NICOLE SALLER, CHARLES KLANIT, LOUIS PRIMO, CHRISTIAN, Versailles France 1981.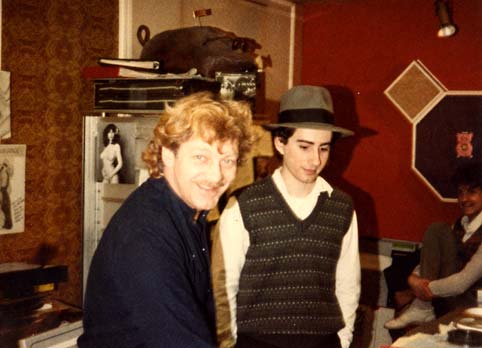 Legendary disk mastering engineer GEORGE "PORKY" PECKHAM, NIC and manager PETER LEAK in Peckhams London studio during the mastering of "Pictures On A String" 1983. Peckham has mastered hundreds of top albums and was personal mastering engineer to The Beatles.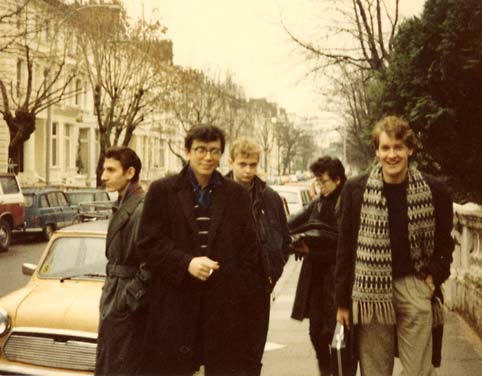 Oliver, record executive FABRICE NATAF, friend MARC, LYN and manager PETER LEAK stroll in London during the making of the "Pictures On A String" album, London 1983.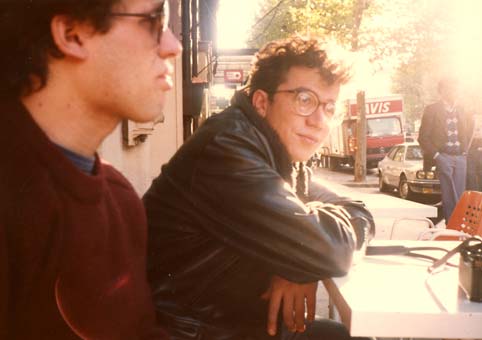 Drummer BEN MARGOLIES and manager FABRICE NATAF, Aix En Provence, 1984.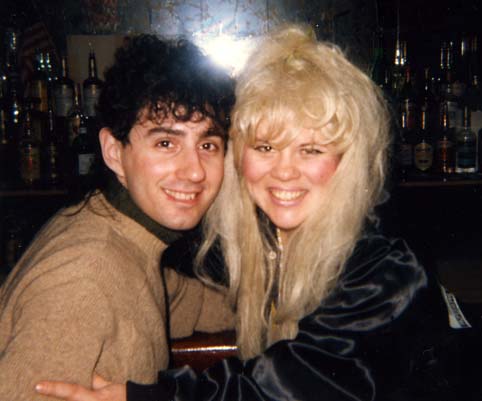 NIC and RAMONA JAN, the original Comateens, meet after not having seen each other for five years, New York 1986.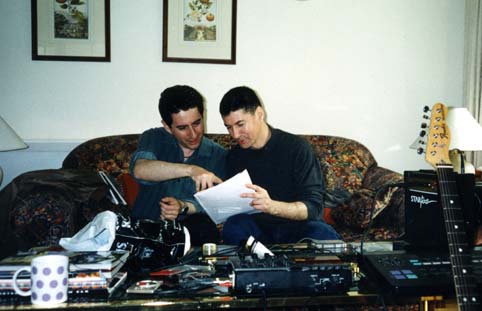 NIC and recording artist ETIENNE DAHO confer during preproduction of Daho's "Eden" album in Daho's London apartment, 1995.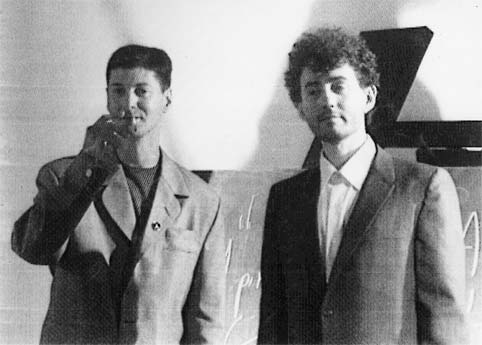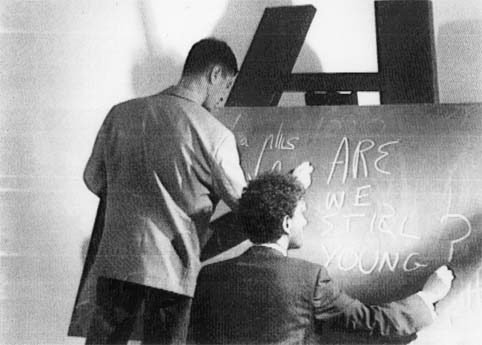 Recording artist ETIENNE DAHO and NIC appear in a video made during the Virgin Records France 10th Anniversary party, Paris 1995.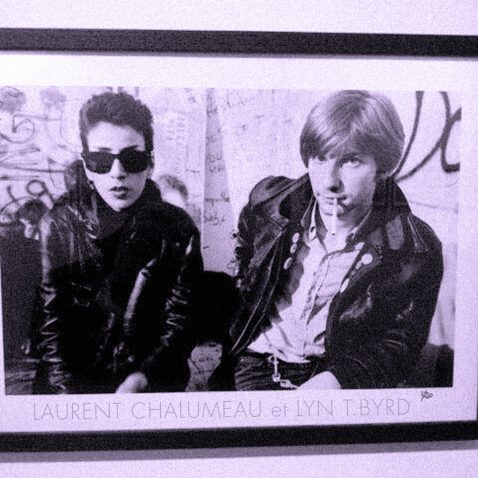 LYN backstage with LAURENT CHALUMEAU, journalist, writer, lyricist, and scriptwriter extraordinaire. This photo was hanging on someone's wall, unfortunately Lyn can't remember when it was taken, but it's marked '1 of 20' in a corner, so maybe it was in a photo exhibit. Paris, 1981