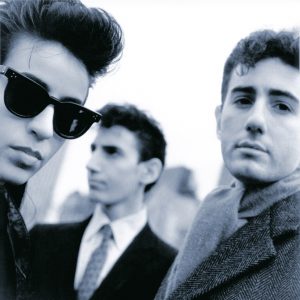 In the fall of 1978, after working with a series of bands, New York-based musician and composer Nicholas West (né Dembling, then Nic North) became interested in experimenting with minimalism, collaborating with guitarist and songwriter Ramona Jan. They decided to play pure pop but to substitute a primitive electronic beat-box for a human drummer.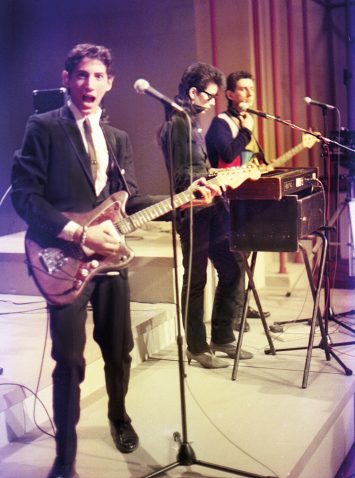 They then brought in Lyn Byrd, a friend from the clubs, whose original role was merely to operate the rhythm box onstage, but who was eventually recruited to play synthesizer lines on a simple keyboard as well. The result was Comateens, becoming one of the first groups, along with Alan Vega and Marty Rev's Suicide, to discard the traditional sounds and line-ups used by everyone else in New York City's downtown music scene of the late 1970s. The entire band plus all their equipment was able to fit inside one of NYC's famous (now long-extinct) Checker taxi cabs for transportation to gigs in Manhattan, and their first self-distributed singles were on the jukebox at Max's Kansas City and CBGB.
In 1980 Nick's brother Oliver joined them as guitarist, and after going on to release three major label albums (Comateens, Pictures On A String, and Deal With It), and with some successful tours and dance-club hits behind them, the band split up following the terribly untimely death of Oliver in June 1987.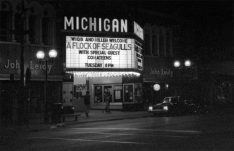 However in 1988 Virgin Records issued another LP entitled West & Byrd, recorded by Nick and Lyn as a duo, and in 1991 released a retrospective compilation called 'One By One: Best Of Comateens', now a rare and much sought-after record among collectors of new wave music. And today, Tricatel Records is extremely pleased to present a deluxe re-release of all three Comateens albums, for fans past and future.
Demos for the first album were recorded in Lyn's old bedroom in her parent's house on a small cassette machine, between meals of rice and beans cooked by her mom.
New York Cool
By Laurent Chalumeau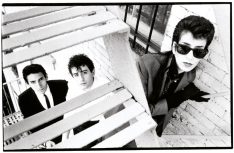 Publicity photo taken across the street from CBGB, on the photographers fire escape, New York City, 1982.
Cool in an unmistakably NYC kinda way: beyond hip, loath to be trendy. Writing their own fashion check. Comateens exuded gothamesque juice from every pore.
Their output reveals opposites at work, the sum of its socio-cultural parts and all that dialectic jazz. Thus defiant and fragile. Deadpan yet romantic. Innocent while street wise.
Meanwhile, beneath the caressing harmonies and projected buoyancy lurked way darker intuitions. For all the stylized naiveté audible in their work, the mere organic ambiguity of a musical ménage à trois signified that nothing about them would ever be wholesome.
Lot's of people didn't get it but those who did were hooked. Elite password, empowering secret handshake. They were such fun to love.
The band name Comateens was based on a gloomy late 1970s New York City tabloid newspaper headline. It was suggested as a joke by Bill Dickson, friend and guitarist for the band The Rousers. Comateens tried to rid themselves of this name at one point, but to no avail.
Quelques Mots d'un Mec Frenchie
Par Jean-Éric Perrin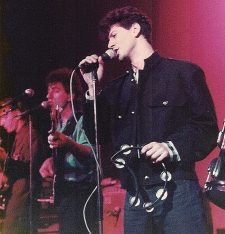 Evidemment, c'est le style. Ce qui différenciera toujours un groupe de Paris d'un autre de Limoges, un groupe de New York d'un autre du Wisconsin. Un truc impalpable. Une façon de porter des Wayfarers, une nuque longue couleur jais, un modèle de guitare… Un mélange équilibré de candeur et de morgue. New York fucking City. Quand Comateens a posé le pied ici, c'était le tournant des seventies, inséminées par le punk, et des eighties, modernes et gaies. Dans le nord de Manhattan, Uptown, comme dans la chanson d'un autre groupe au spectre vocal crystalien, ils avaient, inné, l'héritage du Brill Building comme celui de Simon & Garfunkel. Cette science infuse de la perfection pop. Passé par le punk foutraque de downtown, le trio bizarre (pas de batteur) était, comme souvent, une affaire de famille : le guitariste était le petit frère du bassiste, qui sortait avec la chanteuse. Des chats de gouttière efflanqués, deux types issus de la middle class et une semi portoricaine de la 181 eme rue, Washington Heights, là où personne ne va, où les rétroviseurs des voitures rincées portent en sautoir des drapeaux dominicains ou des vierge Marie en pur plastique de San Juan. Épicé, le quartier.
En prenant racine du vieux côté de l'Atlantique, Comateens suscita des épiphanies renouvelées, des éjaculats de bonheur dont le souvenir est toujours aussi vivace.
On sait tous combien il est perturbant de retrouver un amour de jeunesse, impliquant des questionnements rétrospectifs sur les combustions sentimentales à date de péremption effacée. Ces chansons, elles, ont gardé une fonction érectile intacte : charme en cascade, perfection des lignes, velouté des mélodies. On vérifie à chaque écoute la pertinence immarcescible des 'Get Off My Case', 'Late Night City', 'Don't Come Back' ou 'The Late Mistake', des pépites qui, jouées en soirée, vous valent l'assentiment ému des danseurs, et la curiosité de jeunes oreilles soudain déflorées par ces évidences de chansons.
L'Amérique est passée à côté de ces talents majuscules, capables de trousser des hymnes adolescents comme des Beach Boys de Coney Island. La France s'est remboursée de Lafayette en les accueillant avec un amour immodéré.
Biographies
NICHOLAS WEST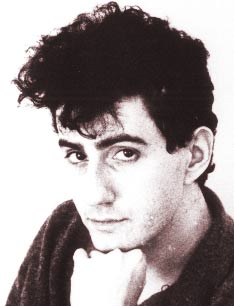 A true multi-instrumentalist as well as singer and composer, Nicholas plays piano, bass, acoustic and electric guitar, organ, synthesizer, drums and percussion. At age 15 Nic began classical piano, going on to study theory and composition in college. He started his music career playing drums and writing his first songs for a blues/jazz/rock band called The Eels, comprised of local neighborhood friends. He got his first live performance experience playing small New York City block parties and chaotic festivals in Central Park. The Eels went on to play shows in the newly-hip CBGBs rock club, and found themselves in the whirlpool of the burgeoning New York rock scene of the late '70s.
Nic got a day job at the world-renowned Mediasound Studios in New York, where he eventually became disk mastering engineer. He continued to play piano, drums or keyboards with various other groups, including performing with the Laughing Dogs alter-ego group 'The Kojaks' at CBGB and the Bottom Line. In 1978, he and fellow Mediasound engineer Ramona Jan began to work together, with Nic playing bass and Ramona playing guitar, using a 'Kent' electronic rhythm box for drums. Thus the original Comateens was born.
Nicholas wrote, played, recorded and toured the US and Europe with Comateens from 1979 until 1992. During this period he was also in two New York experimental bands. He played keyboards with with long-time friend and collaborator, guitarist Jerry Agony of the Special Jellies, and wrote songs and played bass with Jerry in the Stigmatix, which also featured 'No Wave' saxophonist James Chance.
After the death of brother Oliver in 1987, the remaining Comateens recorded an album as the duo West & Byrd and performed a series of shows in Paris. After that they readopted the name Comateens and recorded the hit 'A Place For Me', joined by Nada Surf guitarist Matthew Caws.
Nicholas has continued to work behind the scenes as a professional pop songwriter, and earned his first gold record in 1996 for French artist Etienne Daho's recording of his song 'Soudain'. Since then, Nicholas has had songs on several gold and platinum selling albums, and has had his songs recorded and interpreted by many diverse artists. He also continues a close collaborative relationship with Lyn Byrd.
LYN T. BYRD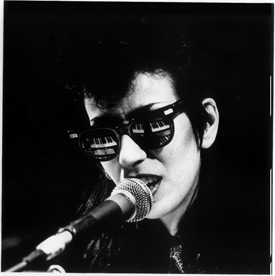 A lifelong insomniac, Lyn has been an artist and writer all her life. Growing up in upper Manhattan, half-tomboy, half-bookworm, she spent her early years reading everything she could get her hands on and terrorizing her hilly Washington Heights neighborhood on her bicycle. There she would hang out in back alleys, on the stoop and in the streets, watching her big brothers play stickball, listening to AM hits on a plastic transistor radio, and taking the A train to Rockaway Beach. Her big brother, a talented artist himself, nick-named her 'Bird'.
She began piano lessons at an early age and went on to attend New York's High School of Art and Design, to concentrate on llustration and commercial art. She ultimately dropped out and became a jack-of-all-trades, using skills she had learned from her paint-shop foreman father. She also worked as a portrait artist, stylist's assistant, and make-up artist at the hip New York fashion shop Fiorucci, alongside other under-paid misfits, such as future performance artist Joey Arias.
Finally free to live by night, she was easy to spot at Danceteria, Max's or the Mudd Club in her sunglasses & sharkskin suit and tie. In 1978 she was recruited by Ramona Jan to join the Comateens. Lyn's first gig was at an Irving Plaza caberet show, which featured the debut performance of the operatic punk king Klaus Nomi. She sang and started playing a 1973 vintage Mini-Korg monophonic synthesizer and later graduated to polyphonic keyboards. During her tenure with the band she honed her vocal techniques, progressing from her early ad hoc approach to a more controlled delivery. She managed the image and marketing of the band, often butting heads with music industry professionals, until the bands dissolution in 1992. The duo continue to be close friends, work on projects when possible and have performed on a couple of albums by their friend, French pop-star Etienne Daho.
Lyn went on to write articles for various publications including NYC-based lifestyle magazines City and Tart. She worked as a web designer for a global engineering firm, and as an art director at Interocity, a hot web-development company in NY's Silicon Alley. Today she continues to work on various writing and music projects.
LYN's FULL BIO
OLIVER NORTH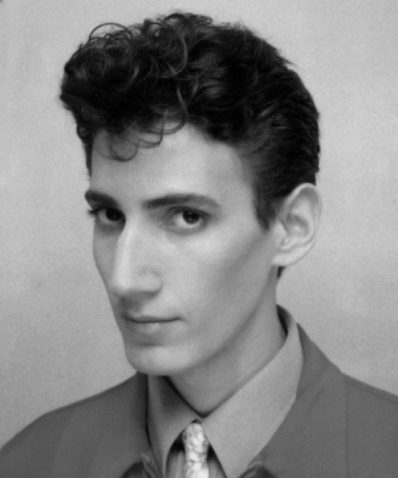 A brilliant, energetic kid with wide-ranging interests in artistic pursuits such as film making, writing and music but also a passion for science and physics. He was the younger brother of Comateens co-founder Nicholas West, was born in New York City and raised on the Upper West Side of Manhattan with his brother and sister. Like his great uncle Sam Jaffe, Oliver was also an extremely talented actor. A major theatrical agent took him on at the age of nine, and he went on to do many TV commercials in the late '70s and early '80s. His most well known appearance was for Almond Joy's 'Sometimes You Feel Like A Nut', as a student in the principal's office. He graduated from the Bronx High School Of Science in New York City with high grades.
He picked up basic guitar skills at eight, playing 'Blowin' In The Wind' at summer camp, took piano lessons for awhile, and in his teens had a private guitar teacher. After the departure of Ramona Jan, Nic and Lyn asked him to join the band as guitarist, and he did so directly after his graduation from high school in 1980. Oliver had so little time to rehearse for his first show with the band and learn the songs that he had musical 'cue cards' with chords written on them spread out at his feet on the stage. Oliver's first recordings with the band were the songs 'Raceway' and 'Keep The Pace' which appear on the Comateens first album.
As a musician Oliver was a total original, following his own path in his songwriting and guitar playing and he was considered by many to be the most creative member of the Comateens. His powerful rock solid rhythm guitar and wild, strange solos were essential to the band's unique sound and his songwriting was, although less commercial than Nic's, the most interesting. He would invariably cite The Residents, James Brown, and '60s orchestral arranger Enoch Light as his most powerful influences. He was far ahead of his time in his ironic appreciation of weird 'bachelor pad' music.
Oliver died suddenly in June 1987 in New York City at the age of 25, due to asthma-induced heart failure. Near the end of his life he was a talented poet and writer, and the dark impressionistic lyrics for the songs he wrote for Comateens are instantly recognizable as his own personal style.

MORE BAND CORE:  

Core