Drummers that played with Comateens, shown in chronological order.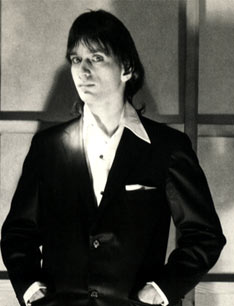 HARRY VIDERCI
Aliases:  Beat Chef
 Instruments: Drums
BIO: Elusive NYC native, Harry Viderci, has rubbed shoulders with many personalities of the early punkrock/newwave scene in New York. Harry has played with The Ramones, JOHNNY THUNDERS, DEBBIE HARRY and WAYNE COUNTY in the early '70's and continued performing with The Sick F*cks, which featured TISH and SNOOKY of Manic Panic fame.
In 1979 he did a short stint with the LUDACER brothers band before joining the COMATEENS, performing live and in the recording studio, playing on their first single "Coolchick"/"Dangerzone".
In 1991, post-punk band Youth Gone Mad enlisted Harry to play on their album "West/East". At some point he released a song of his own, the trash-punk title "Arrested", which, as of 2001 was in heavy rotation on the popular WFMU, a local independent radio station.
For more info on Harry go to: www.myspace.com/harry_viderci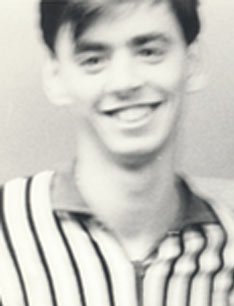 JEFF ZILM
Aliases:  Unknown
 Instruments: Drums
BIO: JEFF ZILM, a musician and digital artist based in Houston, Texas, holds a BFA in Art History, has written for the contemporary art journals, Semiotext(e) and FUUR, as well as having recorded for the Nettwerk, Verve, Polygram, and Red Star record labels. Since 1995 his new media projects have been included in exhibitions throughout the USA and Europe, including Ars Electronica in 1996. Currently, he is director of the experimental and subversive CB radio group Red Asphalt Nomad.
Jeff relocated to NYC in 1979 and in December of that year joined the Comateens as their drummer. In 1980 he recorded the songs "Late Night City" and "Overseas" with the band for MARTY THAU's 2×5 compilation of NY rock groups, and later, in another recording session, "Keep the Pace" and "Raceway" which appear on their debut album. Although the group was very keen to have Jeff as a permanent member of the group, he ultimately decided to pursue a different career path, leaving NYC and returning home to Texas.
It was there, in 1988 that he formed Red Asphalt Nomad. By 1993 he was writing for various art scene publications, and his digital work "Null Model" was being exhibited at galleries.
In 1995 Jeff was back in the recording studio with avant jazz-noir instrumental group The Grassy Knoll, programming drum loops for their debut album. In 2000 he earned recognition from the NY Times for his work "Film Task", an 8-hour-long online work, using ANDY WARHOL's epic film "Empire" as inspiration, and in 2001 his piece "Free Interval" was chosen by The Jewish Museum in NYC for Light x Eight, an exhibition of contemporary art by eight internationally recognized living artists, with each work creating or manipulating light. His projects have been included in many exhibitions and group shows since then, including a video piece which was featured in Issue Magazine. In 2006, Jeff was one of the artists who contributed pieces for an auction to benefit contemporary art museum The Chinati Foundation, along with CHUCK CLOSE, CLAES
For more information about Jeff and his Red Asphalt Nomad collective go to: www.clustersite.org/strauss.html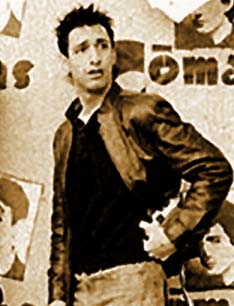 CHUCK SABO
Aliases:  None
 Instruments: Drums, percussion
BIO: SABO's reputation in the music industry as a top-notch studio drummer, musical director, songwriter, and producer is implicit in his remarkable résumé. Originally from Allentown, PA, where he began playing in cover bands, he moved to Manhattan in 1980 to begin his professional career. A few years after this he made his debut major-label recording as drummer for Tom Dickie and the Desires, who were managed by (now Sony Music CEO) TOMMY MOTTOLA.
In the summer of 1984 he was recruited by Comateens to join them in the recording studio for "Deal With It" their second album for Virgin Records, produced by PETER SOLLEY. It was with the Comateens that he visited Europe for the first time., as drummer touring with them in the US and Europe. During these tours he decided to relocate to the UK to pursue a career as a studio player, a decision he made upon his first visit to London with the Comateens. Also through the Comateens he was introduced to ETIENNE DAHO and in 1989 recorded and toured with him extensively.
His recording credits include an impressive list of artists, including; NATALIE IMBRUGLIA, ELTON JOHN, CHAKA KHAN, CHER, TINA TURNER, Pet Shop Boys, BILLY PRESTON, ROY ORBISON, TERENCE TRENT D'ARBY, SEAL, Right Said Fred, Shakespear's Sister, Take That, O.M.D., 808 State, Tashan, BELINDA CARLISLE, KIKI DEE, ETIENNE DAHO, MICHEL POLNAREFF, XTC and more. His playing has driven more than a dozen Top 10 singles in the U.K. In 2006, Chuck set up a drum academy at Atlantic Arts Studios in Jupiter, Florida where he offers private tuition to students. Atlantic Arts is also building a recording studio where he will be involved in engineering and production.
For more info on Chuck go to: http://www.chucksabo.com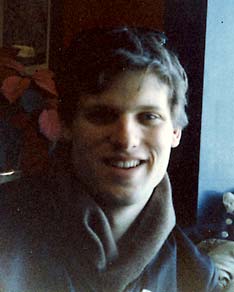 BEN MARGULIES
 Aliases: None
Instruments:  Drums, keyboards
BIO: Currently based in Santa Barbara, CA, Grammy Award-winning songwriter/producer BEN MARGULIES began his career as a musician, starting with drums and expanding from there.
Comateens first caught up with Ben in 1983, when they were looking for a drummer who could tour with them in support of their Pictures on a String album, which had just made the charts. Ben went on to tour with them through Switzerland and France, and made an appearance in their music video "Get Off My Case" which had garnered a "Top Album Pick" in Billboard magazine.
From that time forward he pursued a career as a producer, striking gold when he was introduced to MARIAH CAREY. Together, they lobbied record companies with their infamous 5 song demo tape with songs they had co-written and co-produced until Mariah got signed to Sony in 1988. On May 15, 1990 her debut album Mariah Carey was released. Supported by the radio success of the album's first single, "Vision of Love," and a whirlwind of promotional appearances, Mariah's debut album was phenomenally successful and hit the #1 position on the Billboard Charts. The album has sold more than 12 million copies worldwide and generated a record-setting three consecutive #1 singles co-written by Ben: "Vision of Love," "Love Takes Time," and "Someday".
In late 2000 Ben opened The Secret Garden in Santa Barbara, CA, an award-winning state-of-the-art recording studio that was featured as one of Mix magazine's "Class of 2001" studios. From here he continued to produce demos and put together his own band called Ben's Engine. In 2003 the band recorded a CD and toured the area for several years.
With a reputation founded on co-writing Carey's first three #1 hits Margulies continued a successful music career, and in 2006, after auditioning for Ben over a cell phone, Canadian vocal sensation LISA LAVIE began working with him on her debut album. Margulies and Lavie are currently finishing tracks for her forthcoming debut. The first completed song, "If I Only Knew," appears on the soundtrack to the JEFF BRIDGES movie, Stick It.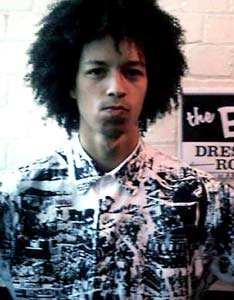 ZACK ALFORD
Aliases:  None
 Instruments:  Drums
BIO: Born in Manhattan, NYC, ZACHARY ALFORD began his musical journey being influenced by musician friends of his older siblings. "I used
to look under my bed at the drums that were stashed there. Being so close to real instruments started my fascination with them." After demonstrating an understanding of the drum kit at age 10, Zack's mom bought him a second hand drum set and he never looked back. "My neighborhood was full of drummers". PETER "PHOENIX" RIVERA, STERLING CAMPBELL, BEN PEROWSKY AND POOGIE BELL (Zack's 1st instructor) all lived within a 10 block radius. At age 15 Zack met CHARLEY DRAYTON at the 7th Avenue South night club and that would galvanize his commitment and direction as a drummer.
Primarily self taught, Zachary played in night clubs throughout his high school years, interacting with scores of New York musicians at the Peppermint Lounge, Danceteria, The Ritz, CBGB's, A7, The Pyramid Club and the infamous Music Building on 38th St. and 8th Ave., rubbing shoulders with such future stars as MADONNA, VERNON RIED AND JEAN MICHEL BASQUIAT. This provided him with a rich and diverse atmosphere for playing different styles, and gaining professional experience. He also managed to find the time to study with master drummer KENWOOD DENARD and TOMMY CAMPBELL.
In 1987 he went to Switzerland with MELVIN GIBBS and VERNON RIED and again in 1988 with Kelvynator to play on jazz/funk festival tours.
He joined the COMATEENS touring band for a series of shows in Paris France in 1989. 1989 also saw him matched up with the B52's and in the '90s such names as BRUCE SPRINGSTEEN('92-'94) and DAVID BOWIE ('95-'98).
Zachary's recording credits include other luminaries such as BILLY JOEL, SUZANNA HOFFS, The Manic Street Preachers, JEFFERY GAINS, DAVID TORN, PATTI SCIALFA and international superstars ZUCCHERO FORNACIARI, KHALED and TOMOYASU HOTEI.
Other artists Zack has performed and/or recorded with include: GEORGE CLINTON, DARYLL JENNIFER (Bad Brains), RONNIE DRAYTON, BERNIE WORREL, T.M. STEVENS, Bodybag, The Dance, DAVID FIUCZYNSKI
For more info on Zack go to: http://www.zackalford.com