Musicians that played with Comateens, shown in chronological order.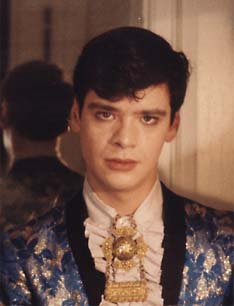 JERRY AGONY
 Aliases: Jerry Antonius
Instruments:  Guitar, Bass, Keyboard
---
BIO: Native New Yorker and world class guitarist JERRY AGONY has worked with many distinctive bands and musicians as a multi-instrumentalist, songwriter, and producer. In 1975 he and NICHOLAS WEST formed The Eels, the beginning of an intermittent artistic alliance between the two which would last for many years.
From 1978 to 1982 he toured and recorded with RICHARD HELL and the Voidoids, playing bass and keyboards, most notably on "The Kid with the Replaceable Head" produced by NICK LOWE. After this, he spent some years working with JAMES CHANCE / WHITE's various bands, including James White & the Blacks, and James Chance's Flaming Demonics, and in 1988 is credited as musician and co-producer on "Sax Maniac". In 1979, between stints with The Voidoids and James Chance, he was a principal member of the Special Jellies, once again with Nic.
In 1988, he was recruited to play guitar on the West & Byrd album and in 1990, Jerry, Nic and James Chance formed the powerhouse trio Stigmatix, recording and shooting a video for Nic's song "Nice Guys Finish Last".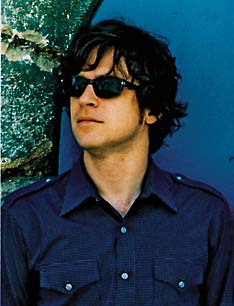 MATTHEW CAWS
Aliases: None
Instruments:  Guitar
---
BIO: MATTHEW CAWS is an accomplished singer/songwriter based in NYC, and the lead singer and guitarist of American indie-rock favorite, Nada Surf (Barsuk Records). In 1996, he and bandmates DANIEL LORCA and IRA ELLIOT, recorded their debut album, High/Low for Elektra Records with RIC OCASEK producing, launching the hit single "Popular".
While his band was still in it's early stages, he was invited by Comateens to play guitar at The ByrdHouse, their NYC demo studio, for several songs in pre-production. Comateens were very pleased with the results and in 1991 he played guitar for their European hit recording "A Place For Me", track appearing on Virgin France Records Diversions CD, and also on the Best of Comateens CD, One by One.
In 2005 Nada Surf released their fourth album, The Weight Is a Gift. They are currently working on their 5th album and touring in the USA and Europe.
For more info on Matthew and Nada Surf go to: nadasurf.com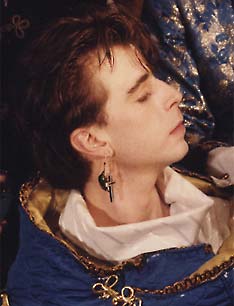 CHRIS CUNNINGHAM
 Aliases: Sync 66, VJ Neverwas
Instruments:  Guitar, Lap Steel Guitar, Chapman Stick, Bass, Gimbri Bass, Keyboards, Cello, mandolin, harmonium, dobro, etc.
---
BIO: Born and raised in NY, CHRIS CUNNINGHAM is the much sought-after multi-instrumentalist studio musician and producer known as Sync 66, a master of the Chapman Stick. But he also wears many other hats; during more than 30 years in the music business, he has built a reputation in forward-looking music, as a listener, musician, songwriter, producer and film scorer.
Throughout his career, Chris has traversed the musical landscape, starting at age 3 when he began writing music and learning to play guitar, piano and percussion. After high school, he continued to write music and toured with bands while earning a degree in Film Production and Electronic Music Composition from New York University. After college, Cunningham continued to tour but also began to pursue filmmaking and music videos, enlisting the skills he learned at NYU to work on art direction, sound playback and the technical side of music video production for artists like BILLY JOEL, Run DMC and Aerosmith.
In 1982 he joined the powerfully gifted lineup of JERRY AGONY, NICHOLAS WEST, STERLING CAMPBELL, and ERIK SANKO in the NYC-based band Special Jellies, recording demos, creating music videos and playing live. seven years later, Chris, (along with bassist LONNIE HILLYER and drummer ZACH ALFORD), was drafted by Comateens to play guitar in their touring band for a series of shows in Paris, France.
In the mid '90s, Cunningham gave up touring completely and called upon the industry contacts he had made through the years to segue into scoring for documentaries, short films and television, as well as ghost writing for other film composers. In addition to an acumen and affinity for Middle Eastern music, Cunningham has performed and recorded with a wide array of international recording artists such as MARIANNE FAITHFULL, MARSHALL CRENSHAW, RICHIE HAVENS, The Lounge Lizards, The Contortions [playing guitar for JAMES CHANCE alongside ex-Voidoid guitarist JERRY AGONY], The Golden Palominos, TREY GUNN of King Crimson, Haiti's Boukman Eksperyans, Turkey's OMAR FAROUK, Ireland's GAVIN FRIDAY, SUSAN MCKEOWN,
KATELL KEINEG, France's HUBERT FELIX-THIEFANE, ANNABOUBOULA, The Sirens and Senegal's MAR AND MAGATTE.
Cunningham's debut solo CD, Stories To Play, was nominated for a Grammy Award in 1999. In 2002 he composed and recorded the film score for The Holy Land, written and directed by EITAN GORLIN, which won the Grand Jury Prize for "Best Feature Film" at the Slamdance Film Festival 2002 and "Best Film" at the Avignon/NY Film Festival 2002. Calling upon his prior experience touring Jerusalem and Morocco, as well as an extensive archive of real-life sounds that he has compiled over the years, the score was produced in two to three months with Chris playing most of the instruments himself.
In 2003 he joined the faculty of one of the country's most prestigious music schools, Musictech College, teaching in the college's Motion Imaging department and performing solo acoustic gigs around the Twin Cities and in the instrumental trio C.A.B. with fellow Musictech faculty. Chris also performs as VJ NEVERWAS contributing video/multimedia presentations in collaboration with avant garde artists like jazz quartet Electropolis, (most notably in their week-long Fringe Festival performances) Celtic-Jazz cellist group, Jelloslave and audio/visual experimenters Improvised Explosive Device.
More recently he appears on Sugarfoot Music's compilation CD to benefit New Orleans musicians, released in the summer of 2006. 100% of proceeds for the CD, go to Habitat For Humanity's "New Orleans Musicians Village" project.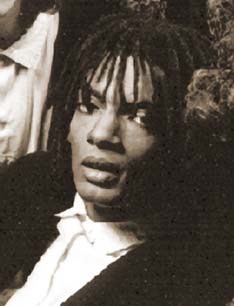 LONNIE HILLYER
Aliases: Unknown
Instruments:  Bass
---
BIO: LONNIE HILLYER is a professional bassist with wide experience; he began his artistic career by teaming up with TONY JAMES of the Blind Dates, and LENNY KRAVITZ to form a band called The Body. In 1990 The Body morphed into Maggie's Dream fronted by Capitol Records artist ROBI ROSA, who also happened to be the author of several of RICKY MARTIN's hits. From 1992 onward he has worked with many artists including: JEFFERY GAINES, BILLY SQUIER, BILLY JOEL, PHEOBE LEGERE, Blueberry, Nickelbag, and others.
He joined the rhythm section of West & Byrds's touring band in 1989 along with drummer ZACH ALFORD with whom he had performed with before, taking over bass from Nic in support of their first album.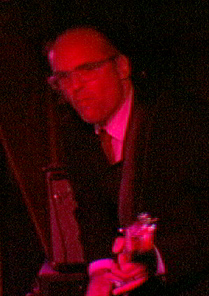 MITRO VALSAMIS
Aliases: Mitro, Uncle Mitro

Instruments:  Guitar
---
BIO: MITRO VALSAMIS joined LYN BYRD and NICHOLAS WEST for the Mudd Club reunion show October 28, 2010. Mitro had been a close friend of Oliver's and fellow Bronx Science attendee. Like Oliver, he'd been a guitarist since high school, and has performed with a number of bands, including a punk band out of New York City in the '90s called TRICK BABYS, and in the 2000s with the punk-soul band MIGHTY FINE.
Mitro knew all about Oliver's demanding and brilliant guitar work, felt he could do the style justice and spent the next few months practicing. In addition to being an excellent guitarist Mitro is an olympic-level fencer, a two-time national fencing champion in the Cadet Sabre division, who coaches at the Brooklyn Bridge Fencing Club. Oliver's aggressive playing style is particularly demanding for any guitarist, and the strains of practicing while also teaching fencing, lead to Mitro having to wear an elbow brace to mitigate the physical strain. It was all worth it, and on reunion night he gave an excellent performance on a string of Comateens classics such as; Uptown, One By One, The Munsters Theme, Late Night City and Ghosts.