01/90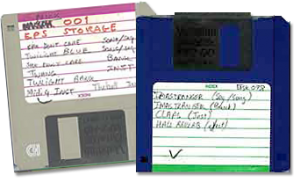 The group gets a new rehearsal and demo recording space, an apartment even further uptown, near the tip of Manhattan. They call the new studio "ByrdHouse" and begin to write and record a large number of new songs.
  03/90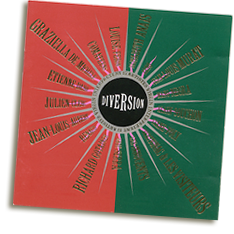 Release of Diversions, a Virgin Records compilation, with 17 of the labels artists covering each other's songs. A Place For Me is the Comateens English-language cover of the French hit Fais Moi Une Place by Françoise Hardy and Julien Clerc, featuring guitarist Matthew Caws. In turn, label-mates Les Innocents did Pensando En Ti, a beautiful, spare interpretation of a Comateens song Winter.
03/90
Shoot video for A Place For Me in NYC with French filmmaker Vincent Warin. It was shot over several bitterly cold days, at locations all over New York. Since many locations were on the Manhattan and Brooklyn waterfronts, Lyn, Nic and the crew were constantly freezing during the entire production.
11/90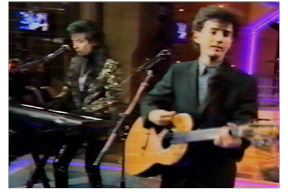 Lyn and Nic's cover of A Place For Me quickly becomes a hit in France and the record label convinces them to perform on numerous top French TV shows as the Comateens. One of these performances had a lead-in by the song's original performer, Julien Clerc who on the show pretended to be very surprised that the Comateens had come all the way from New York to play, even though they had had lunch with him earlier that day.
03/91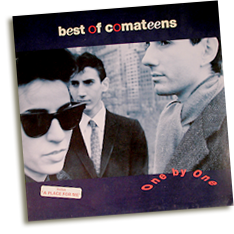 To build upon the success of A Place For Me, it was decided to release a Best Of Comateens album that would also include the new song. The CD was a sixteen song retrospective of the group's work from 1981 through 1990, and included a previously unreleased track, a song written and performed by Oliver, She's An Angel.
 04/91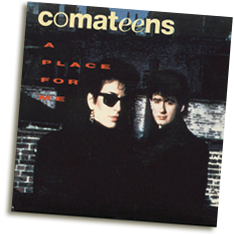 Release a single of A Place For Me, backed by the Comateens 1981 classic Ghosts. The sleeve featured a still shot from the video by Vincent Warin.
03/91
Comateens perform live on French late-night show Les Nuls, a show similar to "Saturday Night Live". They are joined by the house band for two numbers A Place For Me and Don't Come Back, and take part in a short backstage comedy sketch.
 11/91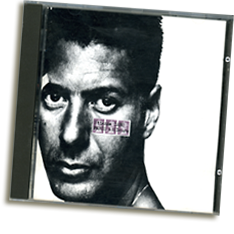 Etienne Daho releases Paris Ailleurs, which includes Lyn Byrd singing back-up on the song Toi + Moi.