01/81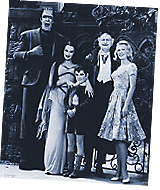 Comateens begin to arrange The Munsters Theme from the '60's TV series, in their own style.
 02/81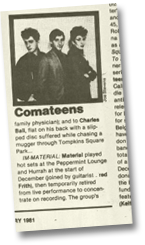 Picture and mention of the Comateens in the NY Rocker magazine, announcing their forthcoming 1st album.
04/81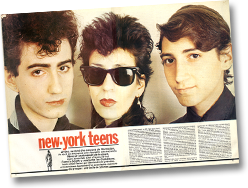 A four page feature article about the group, with giant color pictures, appears in the glossy French music magazine, Best.
 04/81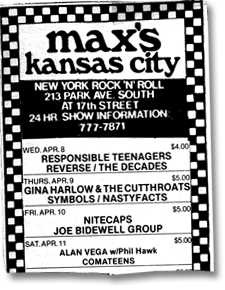 NY area gigs in the city. At Max's on the bill with Alan Vega of Suicide, an NYU frat house, Private's and at The Blitz on Long Island.
05/81


Comateens leave the US for France. Play at Exo 7 and Studio 44 in Rouen; ENTPE de Vaulx En Velin in Lyon. In Paris the group performs at the ritzy Captain Video club on the Champs Elysees, for an invite-only audience of press and music biz honchos.
  06/81


Comateens headline two dates at Le Rose Bon Bon, Paris.
 06/81 
The Comateens film their first video, with no budget, in a garage studio in Paris. The minimalist look of the performance echoes the spare style of the group's music.
06/81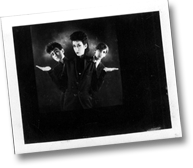 Group shot by cutting edge photographer J. B. Mondino, for the cover of the US release of their 1st album. Check outthese photos in the Images/ Gallery section of this site.
07/81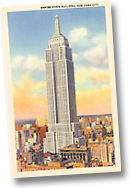 Back in New York city they master album for US release, rehearsals at 88 St. Play Max's Kansas City, on the bill with Alan Vega and his band Suicide.
 08/81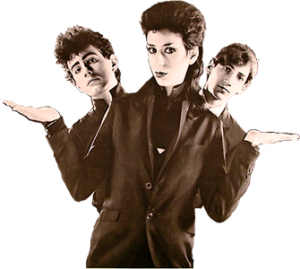 Cachalot Records releases Comateens debut album — their first album release in the USA. Play in NYC at CBGB and Interferon and in Philadelphia with fellow NY band and label mates, Die Hausfrauen.
 09/81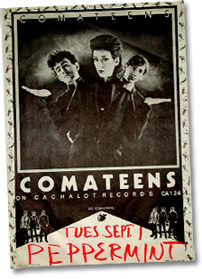 Play The Peppermint Lounge in NYC. Ghosts played on WFDU FM — 1st US airplay from the first album. Group signs with UK-native Peter Leak as their new manager.
 10/81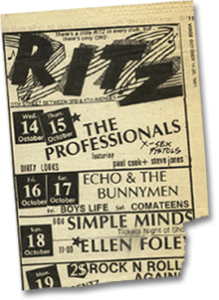 As opening act, Comateens play the East Side Club in Philadelphia and open for Simple Minds, and at The Ritz in NY for Echo & The Bunnymen. Finish work with Ray Velasquez on remixes of Ghosts and Late Night City. Filmed playing at Peppermint Lounge by Spanish TV crew.
11/81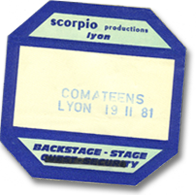 2nd French tour; play in Tergner, Clermont Ferrand, Lyon, Bagnol Sur Cigne, Montpellier, Aix En Provence Le Conquet, and Rennes. Interviews with several French radio stations.
 12/81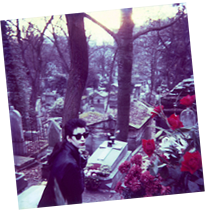 Interviews with more French radio stations. Shoot a short promotional video among the gravestones in Pere Lachaise cemetery, Paris. French label Barclay offers a 4 album deal.